Contact Us
The Clean Economy Coalition is a group of concerned citizens in and around the Corpus Christi region concerned with the pollution from existing and proposed energy and industrial facilities. The Las Brisas Energy Center as been proposed for our city and will burn toxic petroleum coke (very similar to coal) in a giant plant on the shores of Nueces Bay.
Clean Economy Coalition – Corpus Christi
PO Box 537
Corpus Christi TX 78403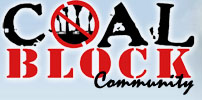 Come join the Coal Block Community and network with others in the Corpus Christi area fighting the Las Brisas plant.
Email us for more inquiries: Ann Smith –
Publicity (361) 992-1535
To receive notices of meetings and events, send an email to CleanEconomyCoalition-subscribe@yahoogroups.com